AFRICA PRIZE / ROYAL ACADEMY OF ENGINEERING
Africa Prize final event and showcase 2020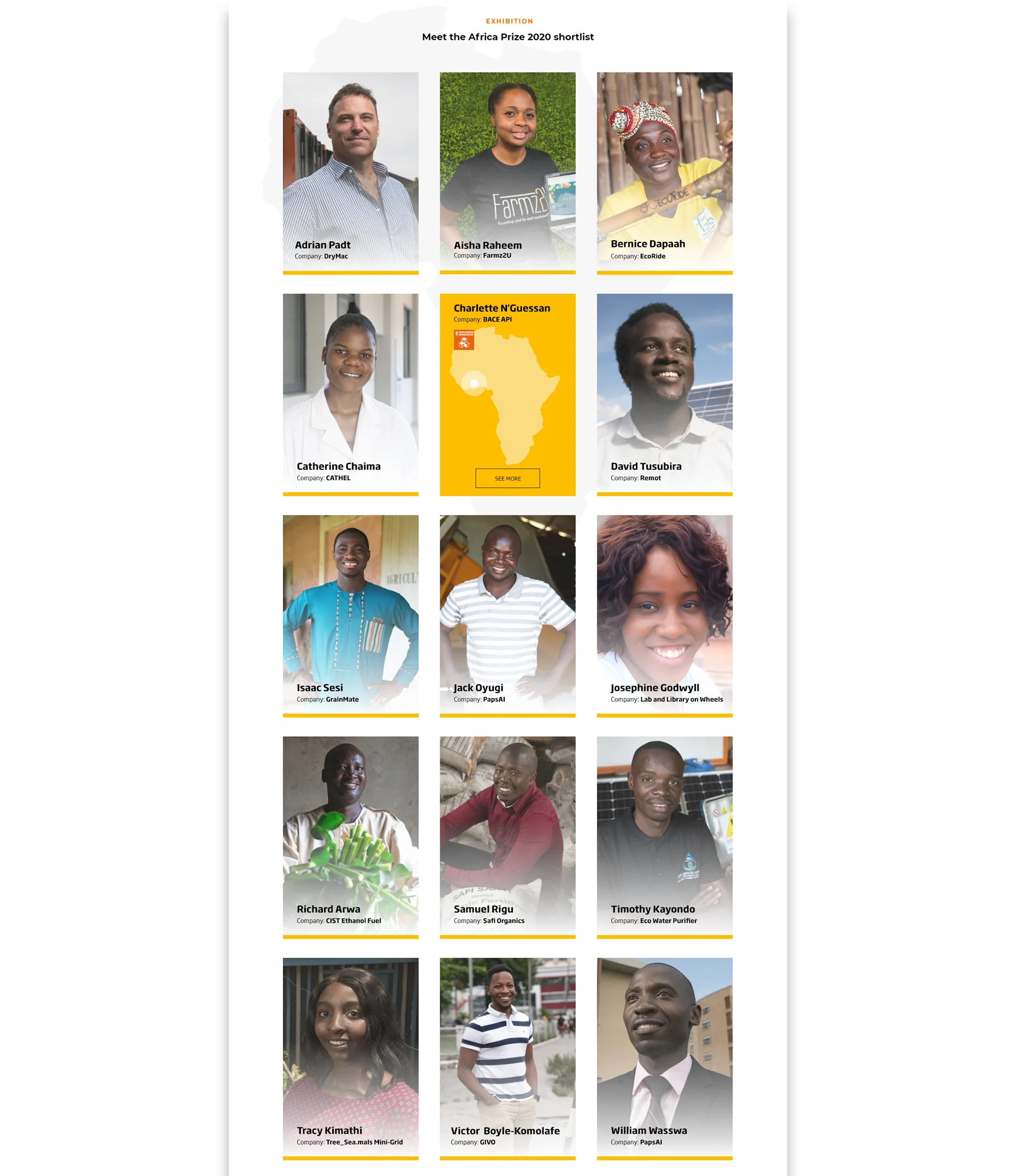 ENTERPRISE HUB: SUPPORT FOR ENTREPRENEURS
Africa Prize awards crucial commercialisation support to ambitious African innovators developing scalable engineering solutions to local challenges, demonstrating the importance of engineering as an enabler of improved quality of life and economic development.
3, 2, 1…. WE ARE LIVE!
Yes, you read that right. We created a custom livestreaming platform in which the entrepreneurs can shine bright like a diamond. Wanna talk to them? Sure thing! We also created a chatting system which updates in real time, so the interaction between tech enthusiasts flows naturally.
FANCY, GROOVY, CUTTING-EDGE DESIGN
Top to bottom, from scratch up until the finished product, we went ahead and created a custom, state of the art design for the website. All was created to be able to give the spotlight to the projects, entrepreneurs and the mission: to find a project that would lead to a better, more sustainable future.