ASSOCIAZIONE ALAN GHITIS
Get involved and fight against Melanoma skin cancer
COMPLETE VISUAL OVERHAUL
Sometimes, a fresh new start can help even more than you can think. We helped them by modernizing their website with new and exciting visuals.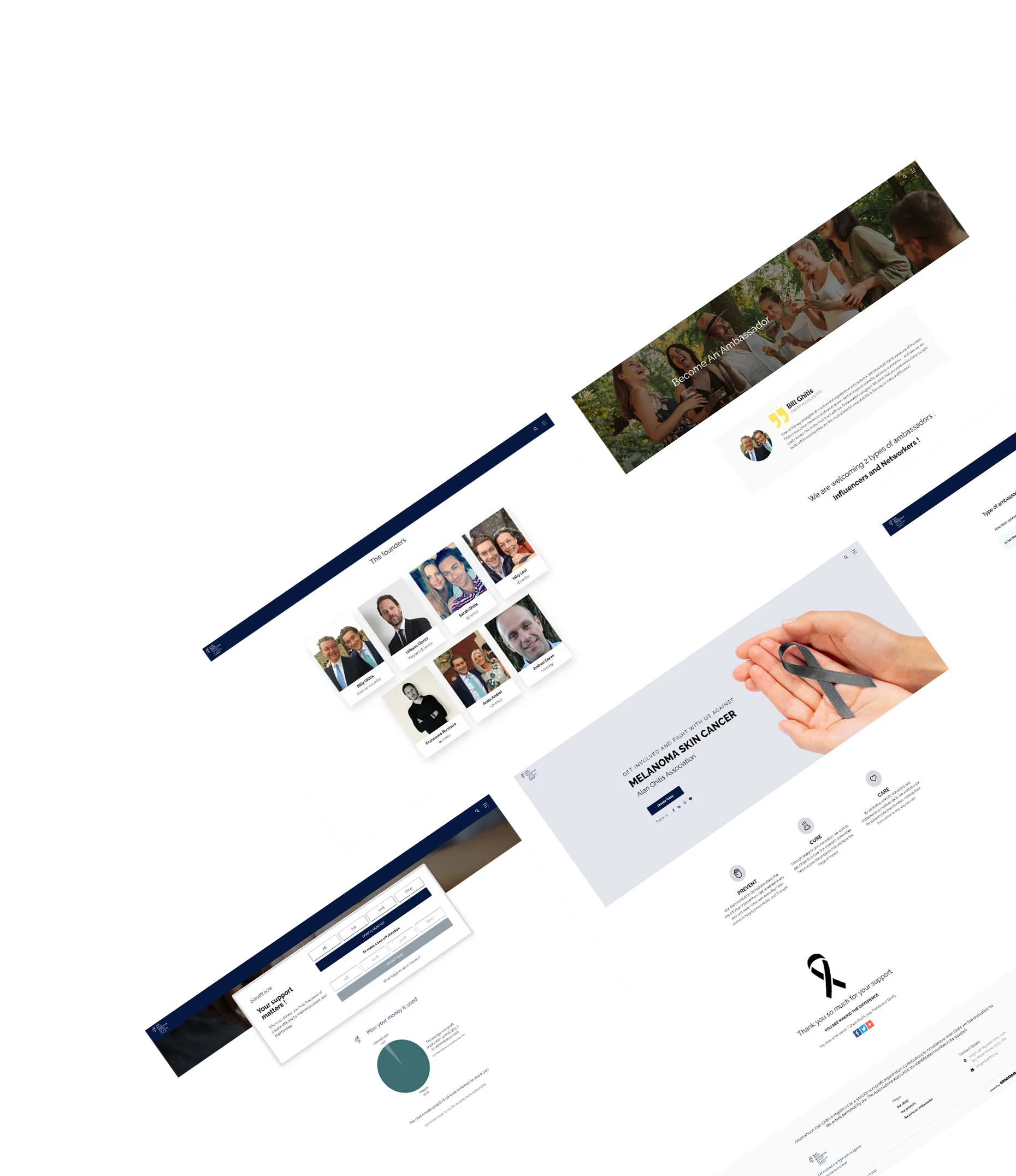 CUSTOM DONATION SYSTEM
Small, individual gestures add up to make great things possible. That's why we created a custom donation system so people from every walk of life can support the cause. With recurring donations, multiple custom options and specific donation goals for various projects, they're now set to do more good in the world.
HELPING IN EVERY WAY WE CAN
Information is key, especially when it comes to NGO's. That's why we helped them with a custom structure for their projects, scientific committee & founders. Not only that, but with a better SEO and Mailchimp integration, they're now set to spread their message even further.