CCREEE
Caribbean Centre for Renewable Energy and Energy Efficiency Centre
FOCUS POINT FOR ENVIRONMENTAL PROTECTION IN THE CARRIBEAN
Caribbean Centre for Renewable Energy and Energy Efficiency Centre (or CCREEE for short) is part of the Caribbean Community (CARICOM) and of Global Network of Regional Sustainable Energy Centers (GN-SEC), all institutions with the purpose of promoting energy technologies/solutions for a sustainable future. With an overhaul of their website, we helped them spread their message further..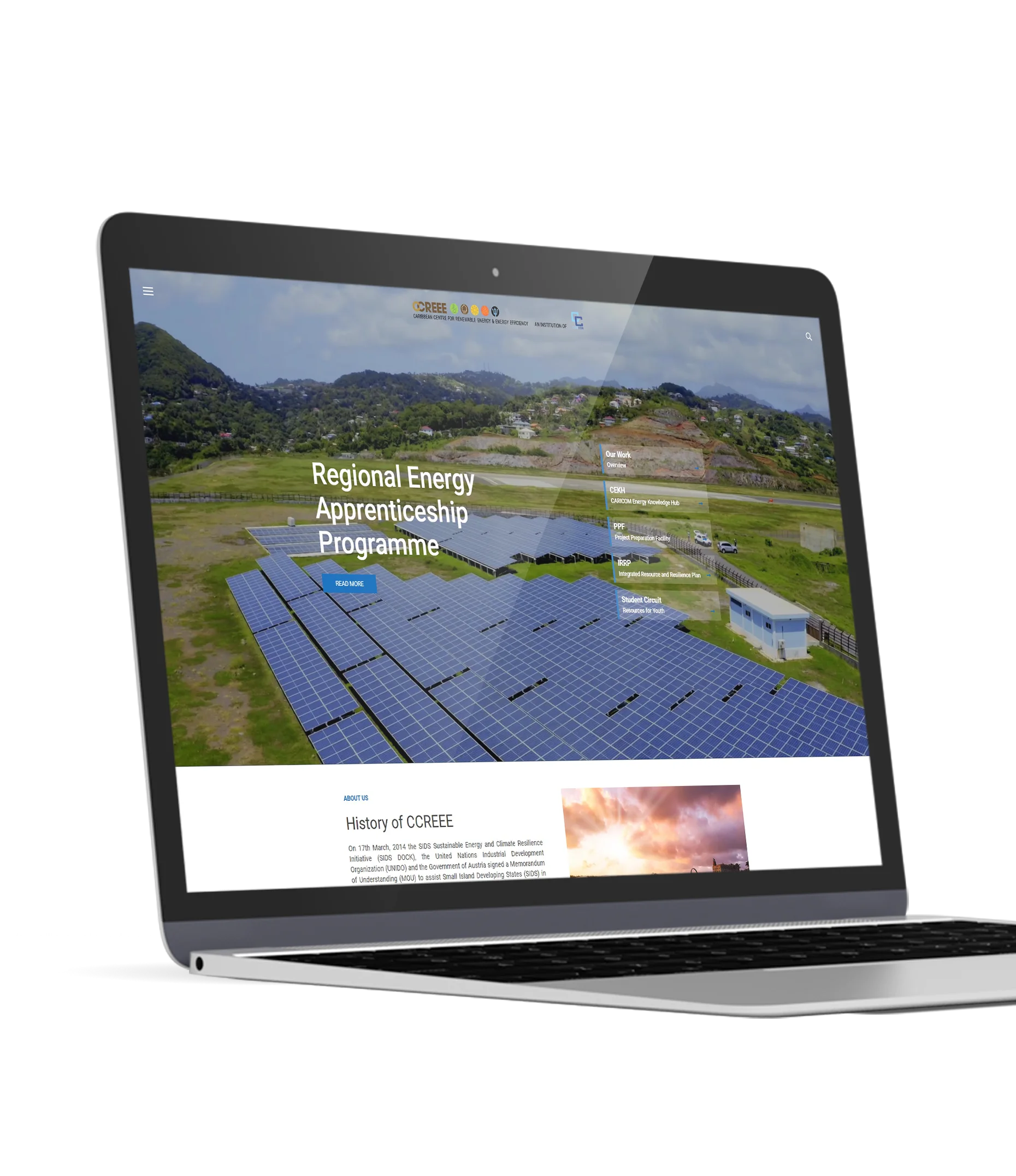 INSIGHTS: INTUITIVE CLASSIFICATION OF RESOURCES, BROADER AUDIENCE
There are many solutions when it comes to saving the environment, and documenting them is one as well. CCREEE has a plethora of documentation, including brochures, plans, presentations, reports and studies all at the ready for one to read. We made sure that the information flow from them to the readers is uninterrupted, so we constructed a powerful and intuitive system that organizes them and has them ready at the distance of a click.
INFORMATION? NOW MAKE IT DYNAMIC
Ever wondered what the impact of the environment is on solar panels? Well now you can find out, with the dynamic infographic that we created. We developed a dynamic infographic that calculates the way in which photovoltaic panels are affected by different environmental elements.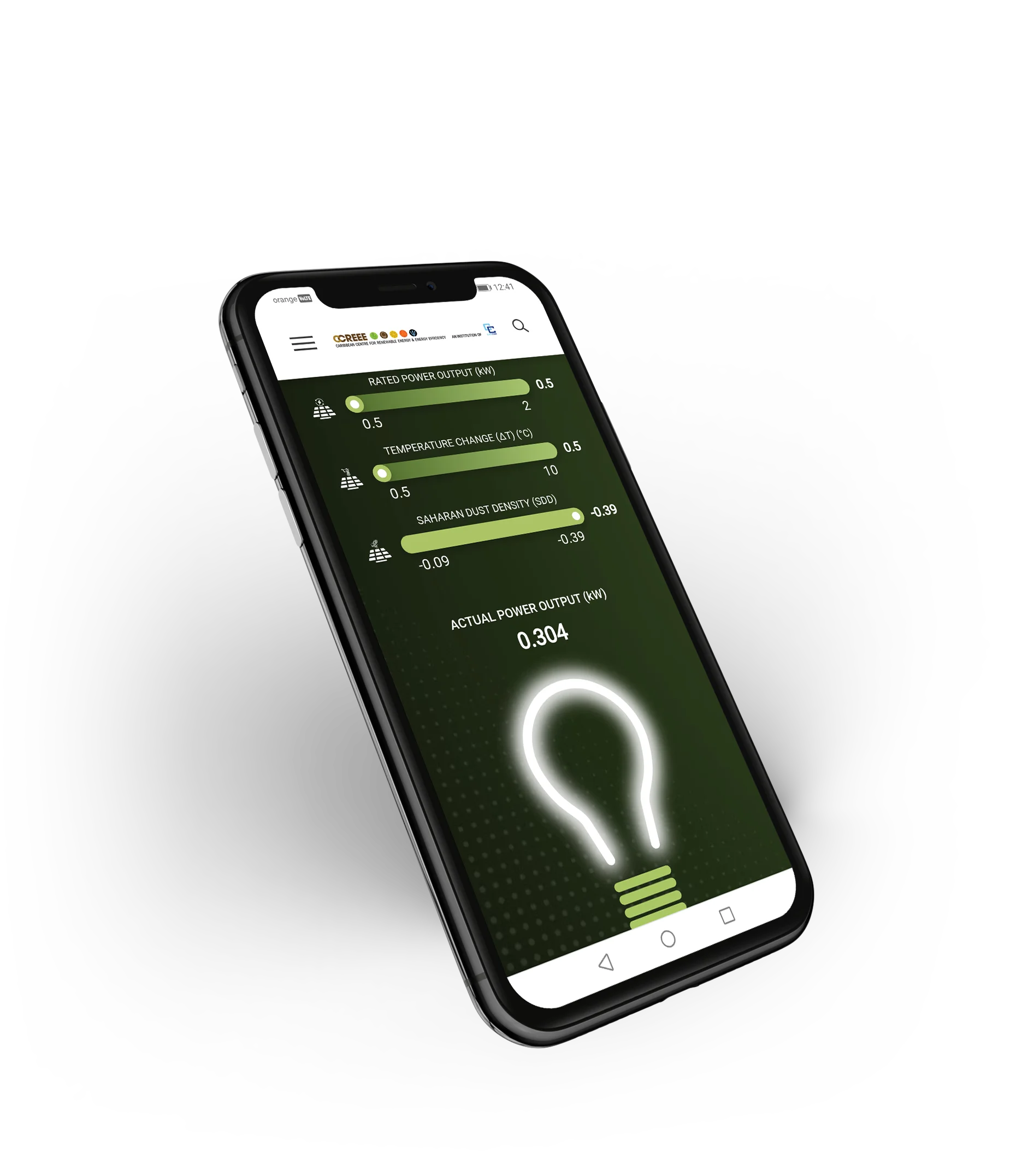 EVENTS: AT A DISTANCE, BUT STILL TOGETHER
Not even a pandemic can stop people from wanting to save the environment. That's why when it comes to events CCREEE turned to the online world to actively continue their mission . And we helped them fit right in with an events system that included Google Calendar and iCal+ export.
CLEAN CODE & SEO OPTIMIZATION
Image optimization, SEO metadata, libraries to a minimum, clean and dependable code, all in one place, under WordPress' roof. Working with WordPress is not only highly customizable, but also user friendly, giving CCREEE the opportunity to manage the content on their own.