RAeS
Royal Aeronautical Society
WEBSITE FIT FOR ROYALTY
Royal Aeronautical Society (RAeS) is the oldest aeronautical society in the world, but by no means they're old fashioned. Especially when we teamed up with them to create a live events section. Delivered in a timely fashion in partnership with AMMP.MEDIA.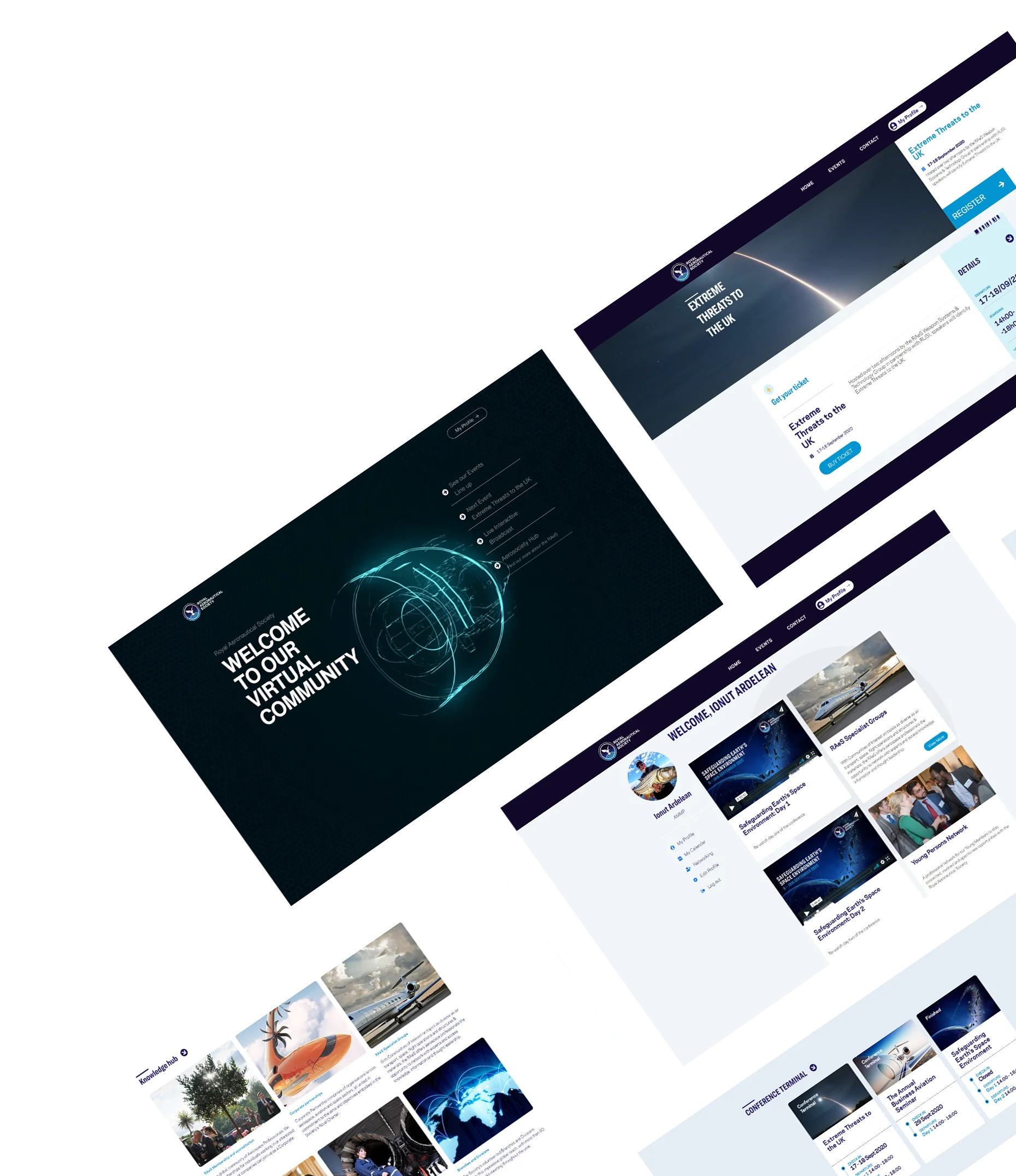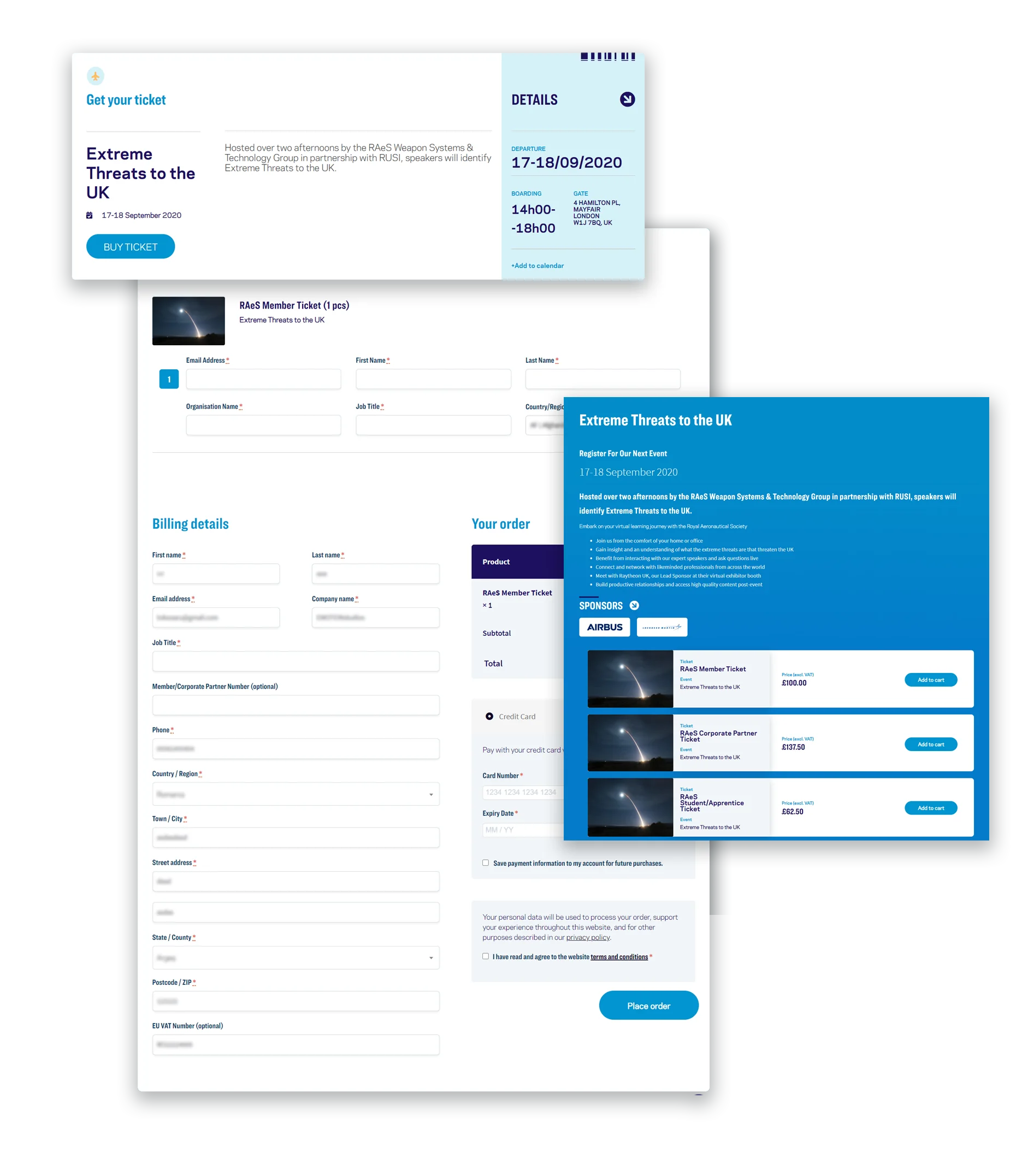 ONE TICKET, PLEASE!
Or two. Or three. Or more. For only one event or for all of them. Everything is possible with our custom ticketing system. Simple and straight to the point so you can focus on the actual live event. Speaking of live events...
CAMERA, LIGHTS, ACTION!
Live means live, in every aspect of it. So we created a video streaming portal where members can join in on the fun that is space and aeronautics. Not only that, but they can interact with each other and the livestream by way of the online chat.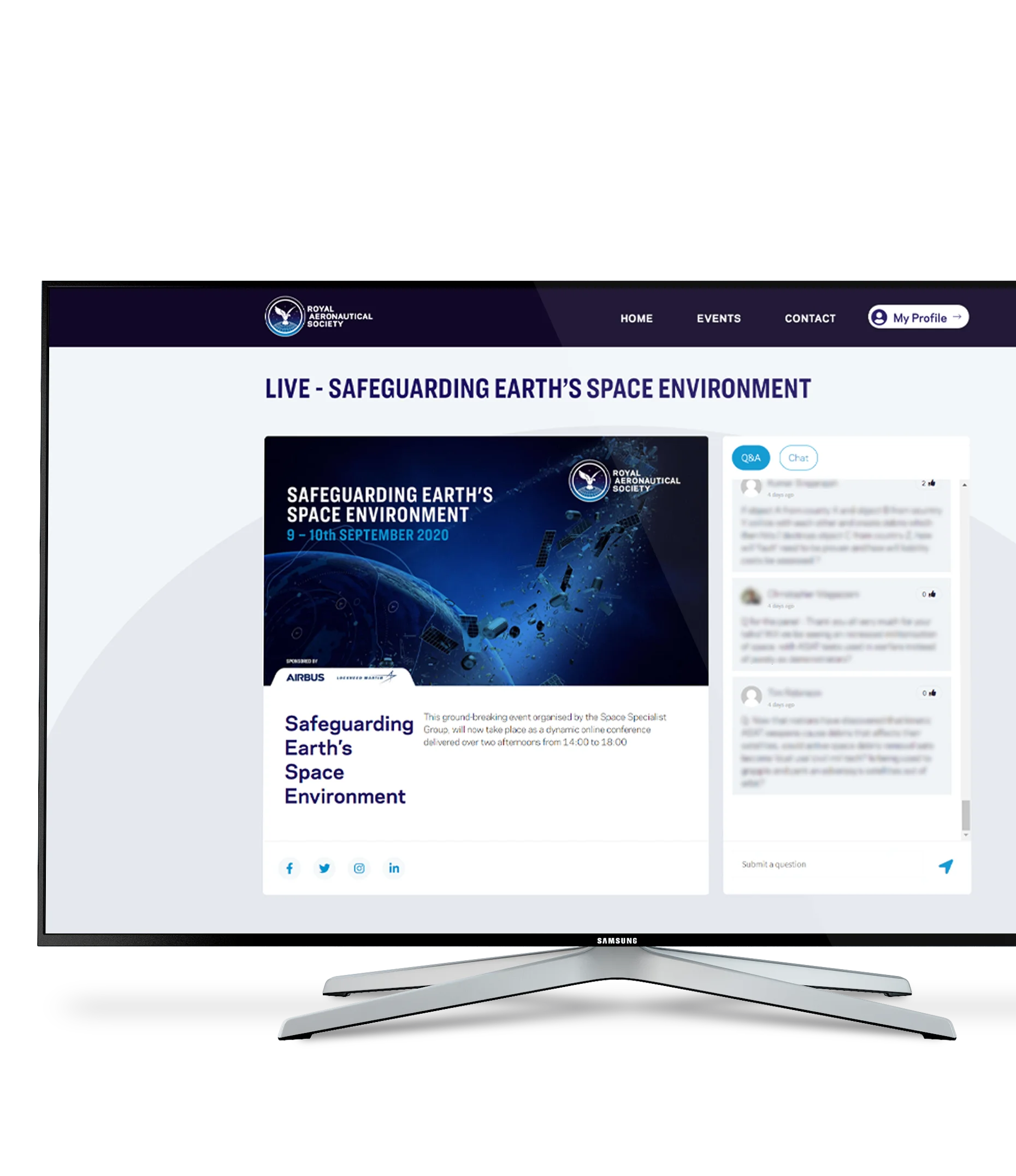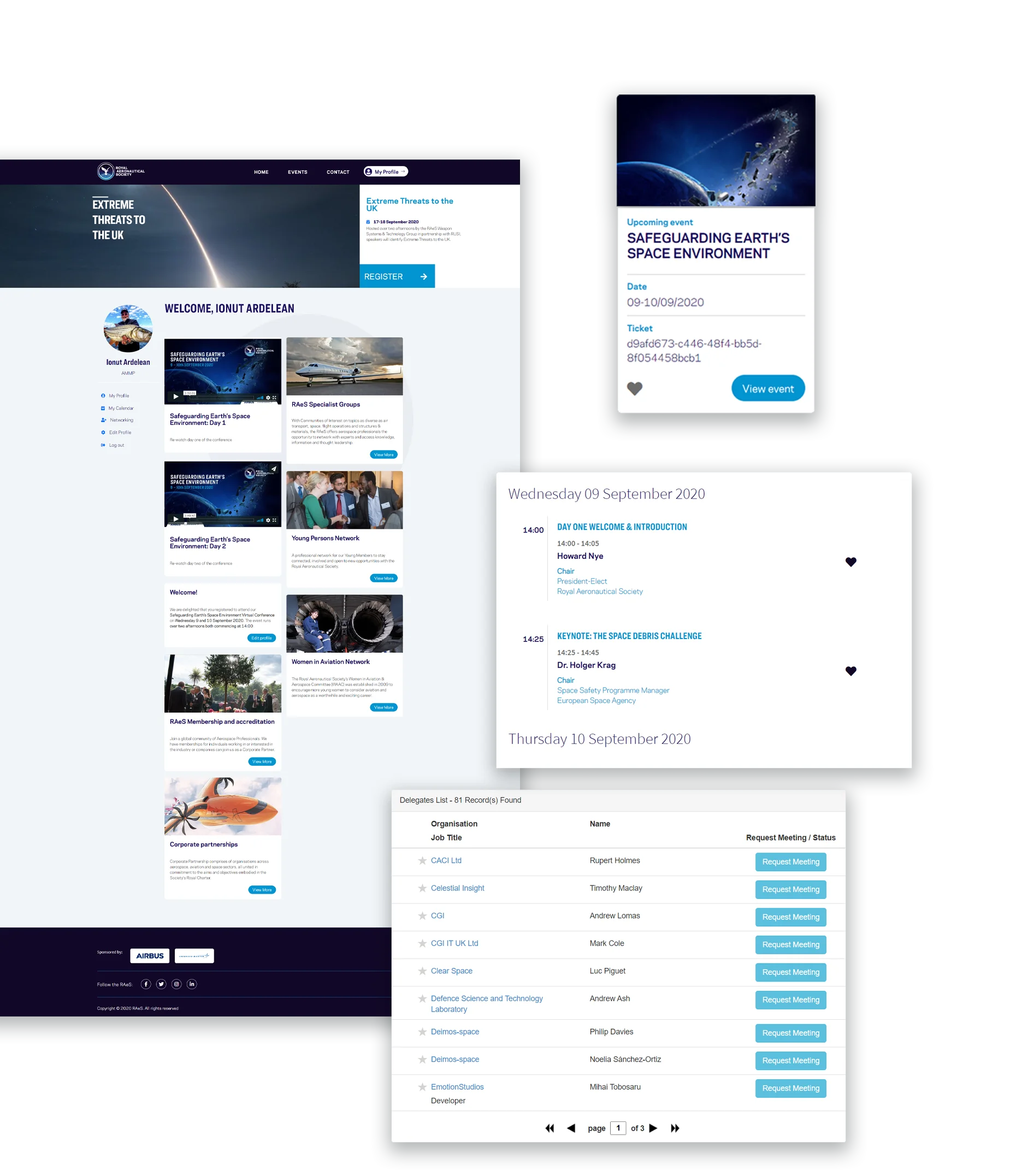 THE BUDDY SYSTEM, NOW IN SPACE
Exploring space is not fun when you can't share the experience with others. So we created a registration system for users. The users can create their own network, interact with each other and exchange information.