WOMEN IN EXHIBITIONS
Empowering women in the exhibition industry whilst helping to nurture the next generation of female leaders.
MORE THAN JUST PRETTY. POWERFUL.
Women in Exhibitions Network launched in 2018 with the aim of supporting the continued professional development of women working in exhibitions and providing opportunities for them to meet and network. We set out to help them achieve that goal, with a complete overhaul of their website with the powerful CMS that is Wordpress. Creating a community, bringing people together, helping women around the world reach their true potential.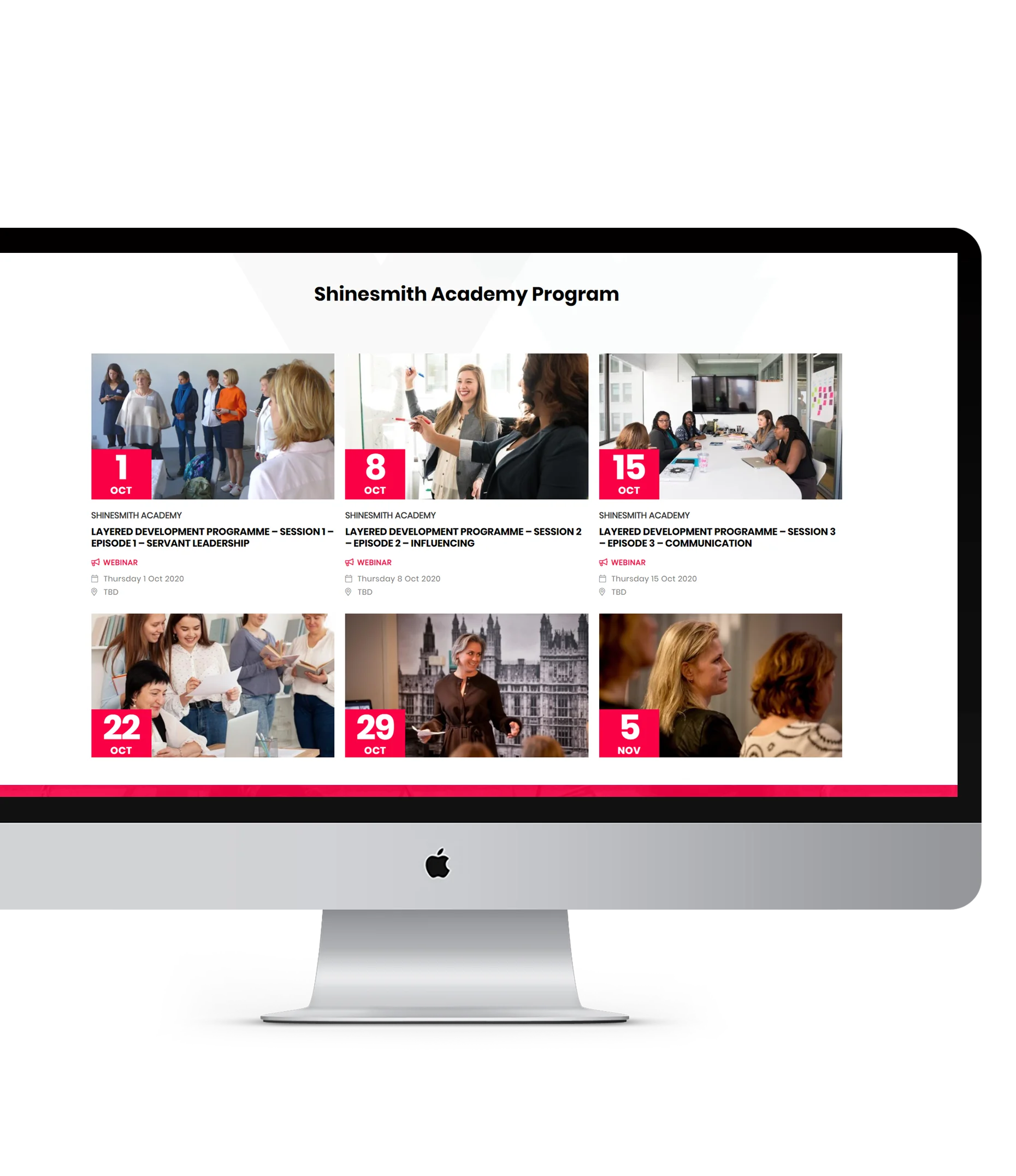 EVENTS, EVENTS, EVENTS
With Google calendar integration and iCal export, online events have never been easier to manage.
MULTIPLE CHAPTERS, SAME GOALS
Empowering women is a worldwide goal, so Women in Exhibitions went international too. Multiple chapters for each country or area, with bespoke content for each one, all under the rooftop of the same organization and site: that's how the International Chapter, UK Chapter, Germany Chapter and the Middle East Chapter work.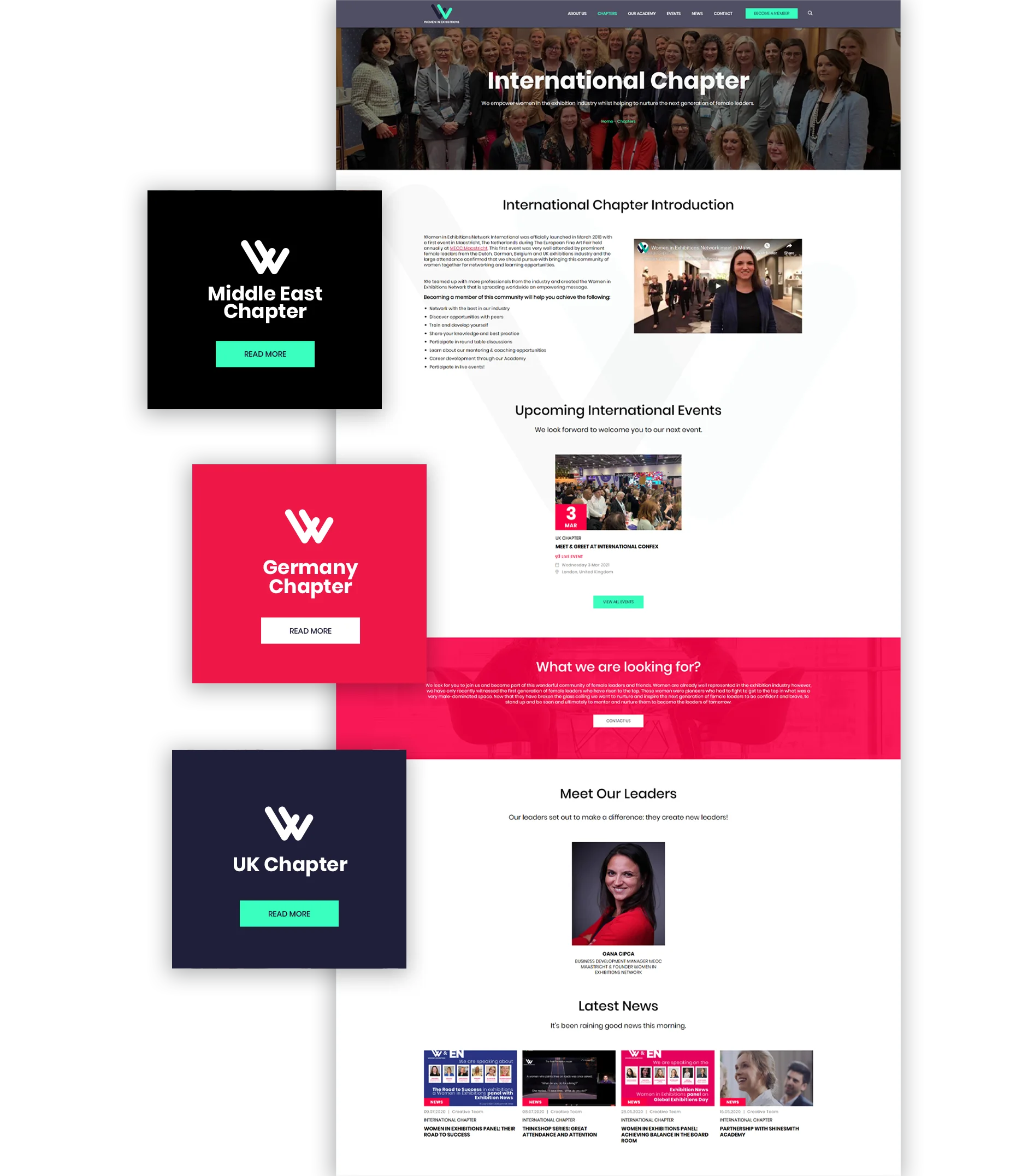 THE ACADEMY - Designed to educate and empower
Rome wasn't built in a day, and it certainly wasn't built without education. With the help of Shinesmith Academy, Women in Exhibitions continues to create a number of programmes that will benefit their network of inspiring women leaders all over the world. Integrating The Shinesmith Academy events on their website helped them achieve that goal