BFA GLOBAL
FINANCE, DATA, AND TECHNOLOGY INNOVATIONS FOR AN EQUITABLE WORLD
EMPOWERING PEOPLE THROUGH TECHNOLOGY
While BFA uses innovations in data, finance and technology, we helped BFA unleash their online potential through a custom website. We've built a complex website and integrated with external API's and components under the WordPress roof. Yes, WordPress.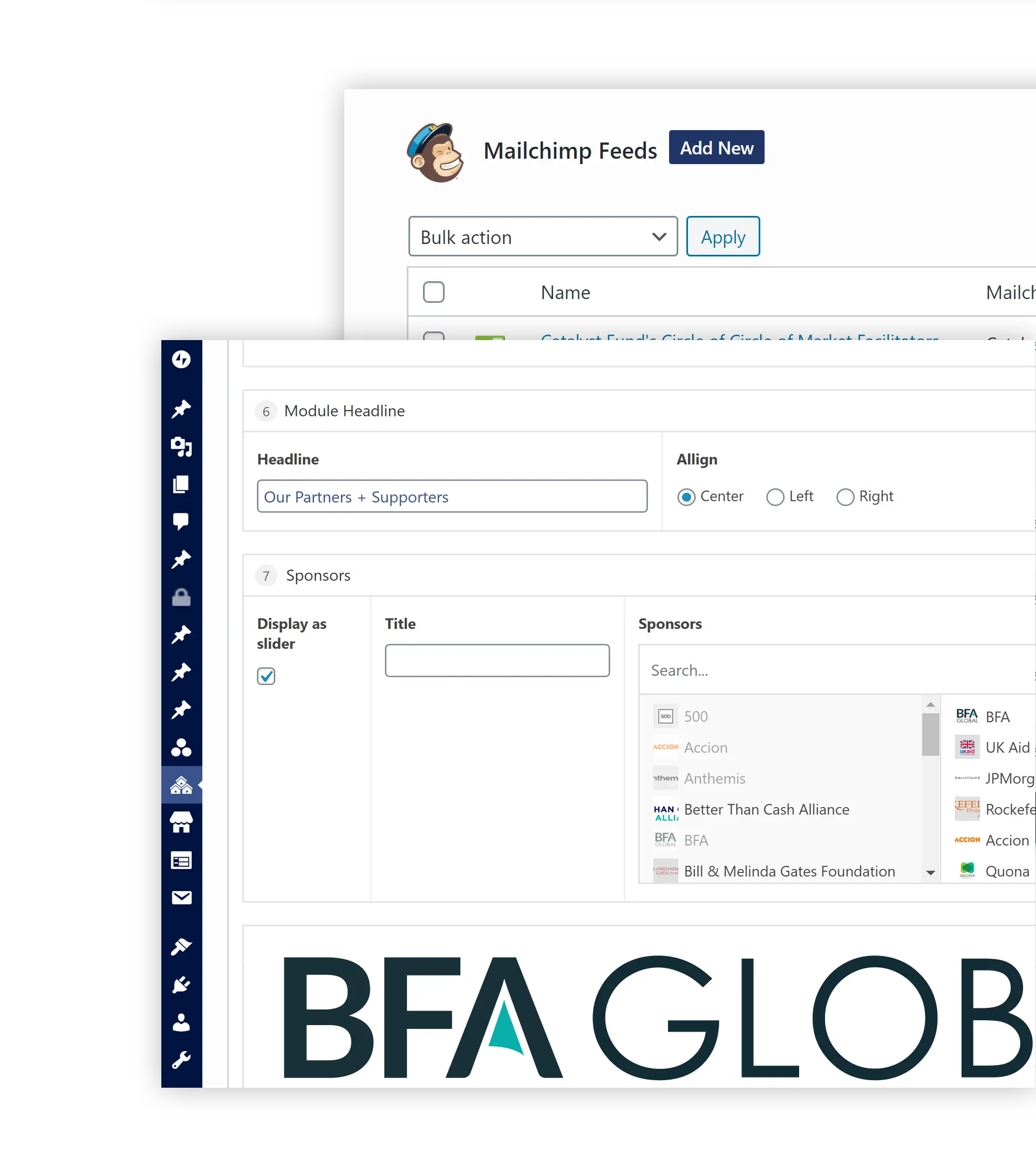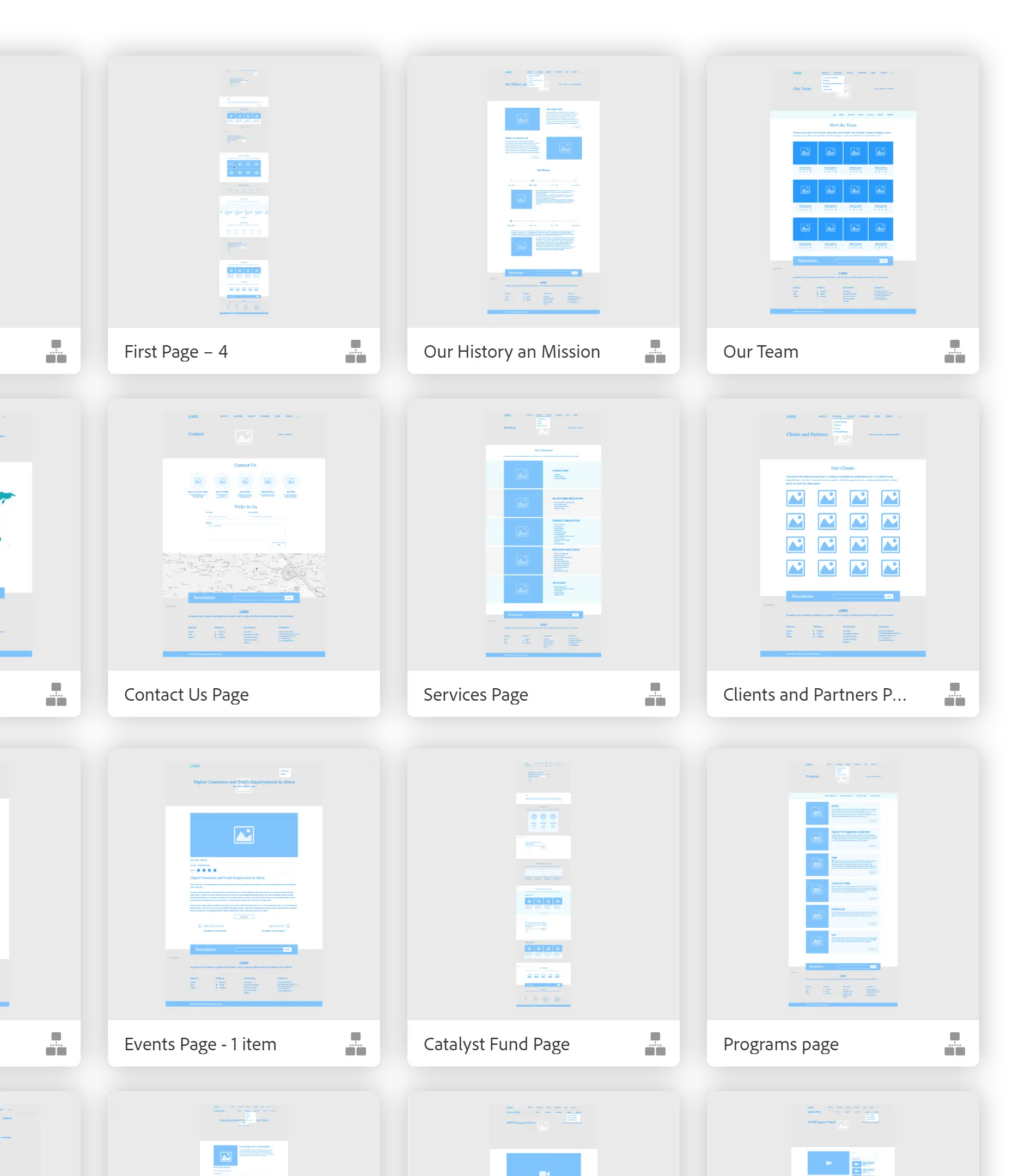 USER EXPERIENCE, USER EXPERIENCE, USER EXPERIENCE…
With today's information overload it is easy to build a website that nobody remembers or even understands. We went through a thorough discovery process, content audit and user experience trials to provide the best user experience.
BEAUTIFUL DESIGN?
Designing beautiful websites for Dribble is one thing, adding real life content is another. Alongside Dami Famuyibo – we did both while having all the stakeholders on board. We used Adobe XD to keep track of the revisions and feedback using also the cool prototyping features to simulate use case scenarios.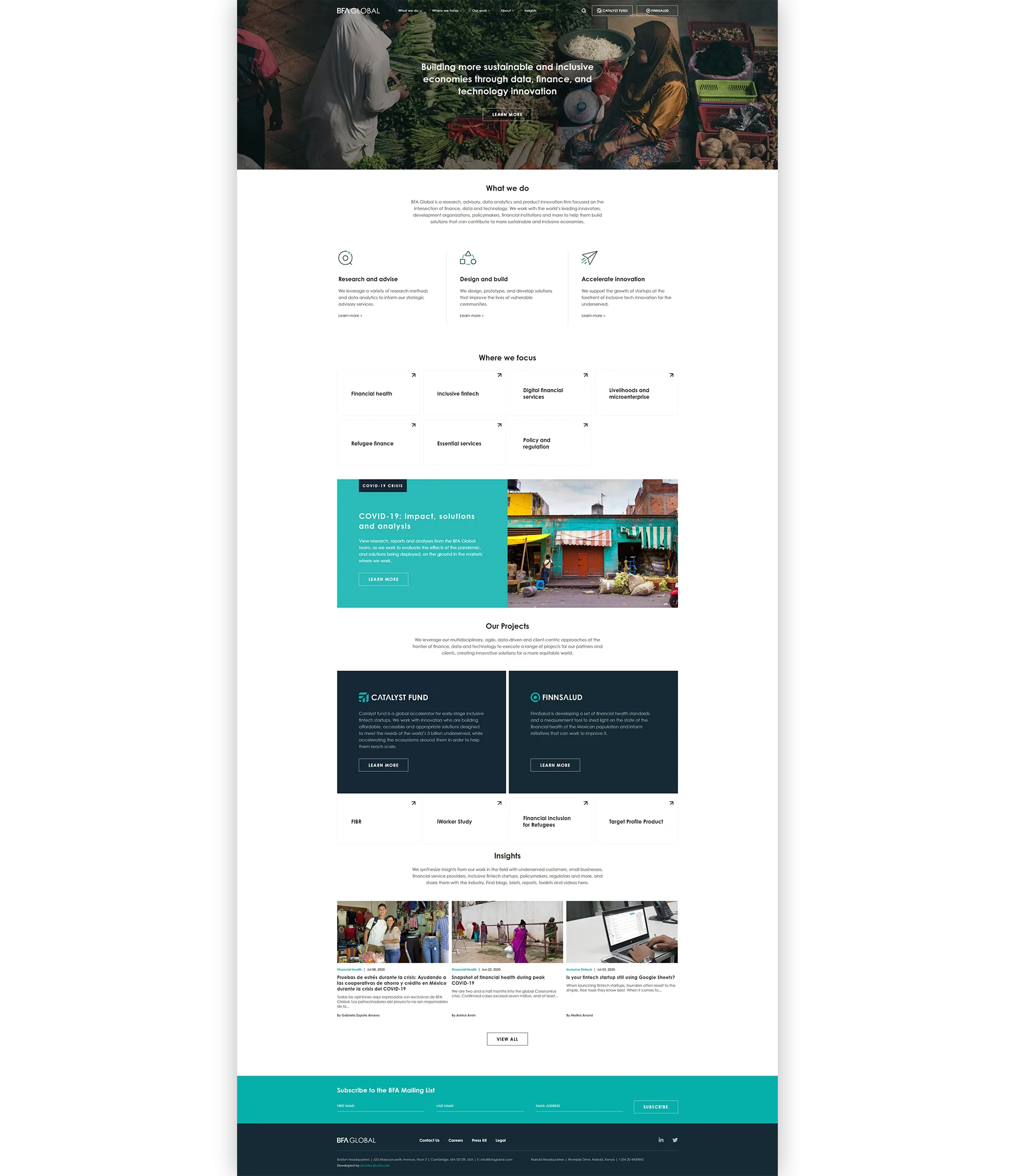 THE INFRASTRUCTURE
We crafted a secure and scalable website core based on the WordPress core and added modules for the major features. Analytics, SEO Tools , Mailchimp integration, Social Media deployment and custom Google Spreadsheets integration are just a few spices we added into the mix
IS A BRAND NEW WEBSITE GIVING RESULTS?
We are a results driven agency and event if it's not really about winning or losing, at the end of the day is about winning or losing. We are having major performance boosts on site speed, visitors, bounce rates and time spent on the site.